COVID-19 Expectations
Face Coverings
From Monday 28th February, face coverings, unless you are exempt, will only need to be worn with communal areas such as corridors and social areas. They will not be required to be worn during lessons. A reminder, we have purchased reusable 'Cleveden' Face masks with the school badge on which we have issued to all pupils.
Hand Sanitiser
Pupils & staff are expected to sanitise their hands as they enter the building and at regular intervals throughout the morning. There is hand sanitiser at the entrances and in classrooms/working areas but pupils can use their own if they wish. Hand washing using soap and water is also an option.
Social Distancing
Pupils and staff are expected to maintain 1m social distancing as much as possible. This includes lining up outside the school at the start of the school day as well as in classrooms, corridors and social areas. This also applies to pupils as they leave school. Exits from classes will be staggered to minimise the number of people in the corridors at any one time. No-one should be gathering in crowds!
One Way System
We are still operating a one way system once in the school building. You are reminded that you should be following the one way system as you make your way to and from your classrooms/working areas.
Classrooms
Pupils will be socially distant in classrooms/working areas and will be assigned a seat based upon the teacher's seating plan. Movement around the classroom/work area/school will be kept to a minimum.
Desks and work stations should be sanitised using the pink spray and blue roll.
Testing
Pupils are asked to test twice a week (if asymptomatic) , Sunday and Evenings would be best, and of course, if symptomatic at any time. LFDs can be collected from the school office.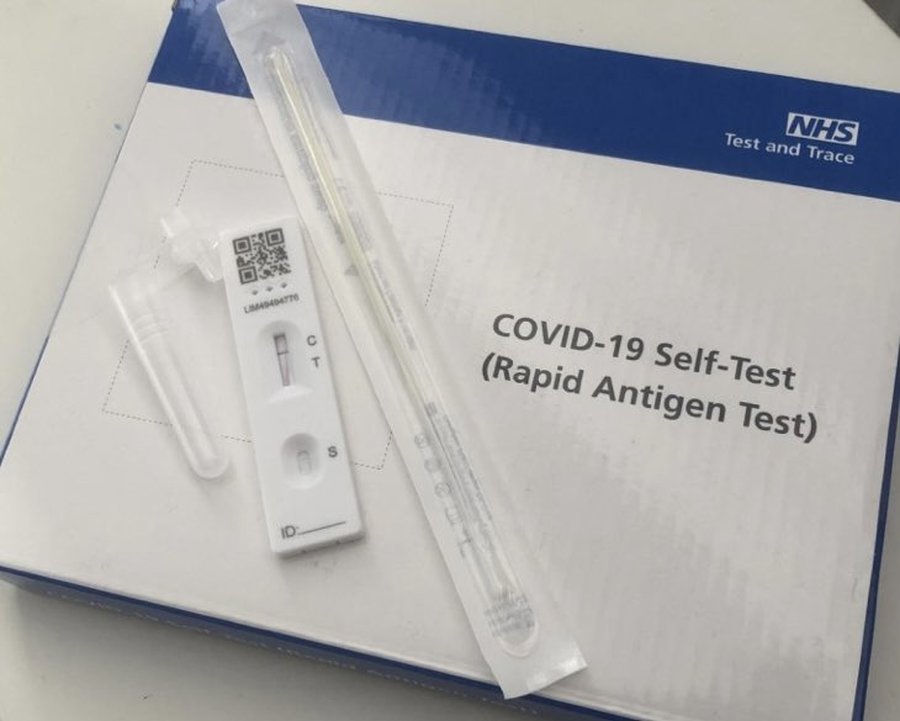 Take a look round our Remote Learning Hub
Reporting an iPad fault
Wellbeing
Keep Safe Keep Learning – Remote Learning
Over the last few weeks teachers, children and young people and parents have been overwhelmed with offers of free resources to support home learning.
A Remote Learning Glow site has now been developed where pupils can access innovative learning experiences from home, for example, links to a specific aspect of a website, problem solving/creativity tasks etc. This site is being managed so that a pupil can easily find interesting learning to engage with on a daily basis.The site can be accessed at:
https://www.wakelet.com/@Glasgowcitycouncil
The site is accessible on Chrome or Firefox from laptops, desktops, iPads and phones – but users need a Glow account.
SQA News
SQA provided an update on the estimates process it has developed to deliver this year's National Qualifications.
There have been a number of changes to the assessment process since the Depute First minister's statement about the removal of National exams. We are currently preparing young people in Senior Phase to finish their courses in National 3,4, 5, Higher and Advanced Higher.
SQA Certification - Guidance for learners, parents and carers
Glasgow City Council Information
https://www.glasgow.gov.uk/coronavirus
Free Meal Entitlement Contingency Plans during school closures
Pupils can get their free meal at the school between 12:15 and 1:15pm.
Taking care of yourself during Covid-19 – NHS inform
Our NHS is here for us all during the coronavirus (COVID-19) pandemic; however, our GPs and hospitals are exceptionally busy. Some services such as dentists are closed and pharmacies have restricted opening times. Many of us will prefer to avoid travelling for healthcare if we can avoid it. It is hard to know where to turn. In Scotland you can turn to www.NHSinform.scot day and night for information on health conditions, what you should do, and when you should get in touch with our professionals.
Coronavirus mental health information hub
Many of us are feeling worried or stressed about how Coronavirus could affect our lives, as well as our loved ones.
We may now be having to spend more time at home, perhaps isolated from the friends, family and other relationships that we know are vital to keeping ourselves mentally healthy. It may also be harder for us to do the things that normally help keep us well.
There are things we can do to look after our mental wellbeing during this time. On the link below, there is information, links and resources that can help keep you informed and protect your mental health.
https://www.samh.org.uk/about-mental-health/self-help-and-wellbeing/coronavirus-information-hub