October Newsletter Published
Read about what has been happening in Cleveden Secondary since May 2016. October Newsletter
Cathy McPhail Writing Workshop
We were delighted to host our primary school pupils and Cathy McPhail in a writing workshop. Read about the pupils getting it right.
Cleveden Prizegiving Ceremony 2016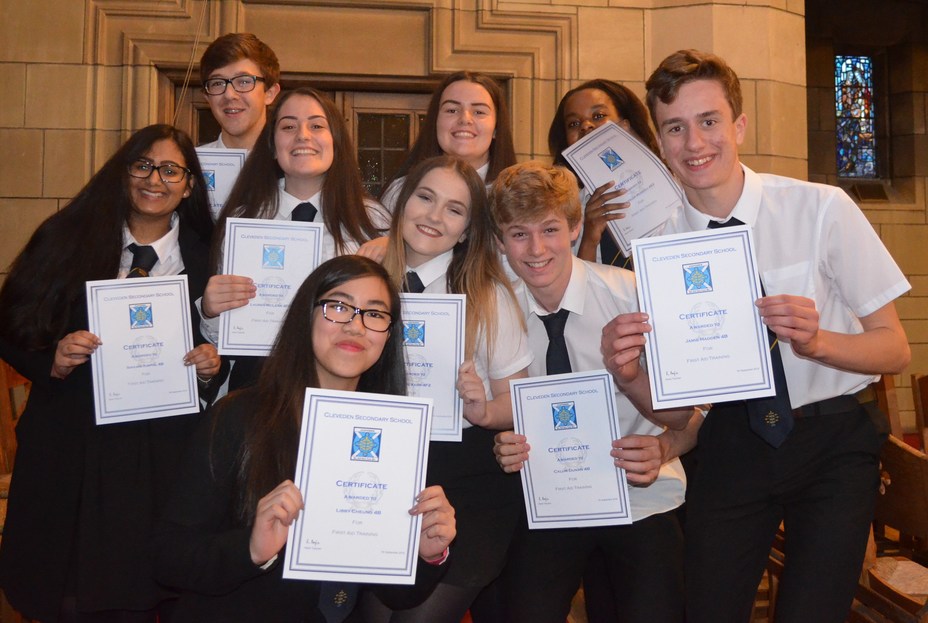 Once again, our annual school Prizegiving took place in St John's Renfield Church on Beaconsfield Road. It was a wonderful event with over 150 awards being presented to the pupils. The church was full of proud family members and staff, excited pupils, and special guests. You can view more photographs and the programme here.
Cleveden Pupils are Scottish Champions
S1 Pupils crowned Scottish Champions in Microbit Rocket Car Challenge. S1 pupils Murdo and Conner triumphed in the rocket race challenge. They picked up a cheque for £1000. Well done Team Cleveden.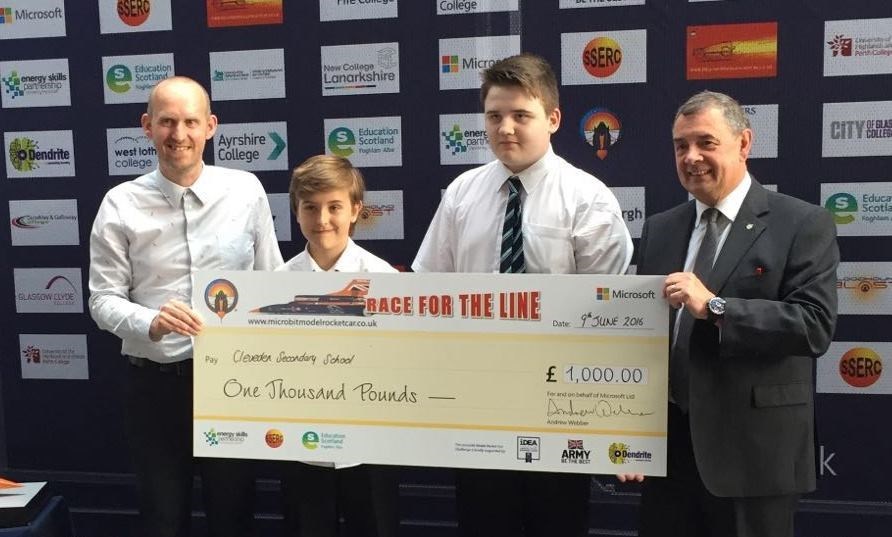 Cleveden Pupils claim Glasgow Schools Adventure Race 2016 Title
Six of Cleveden's new S5 & S6 pupils competed in the 2016 Glasgow School's Adventure Race. They finished third last year and we are delighted with their success. Results here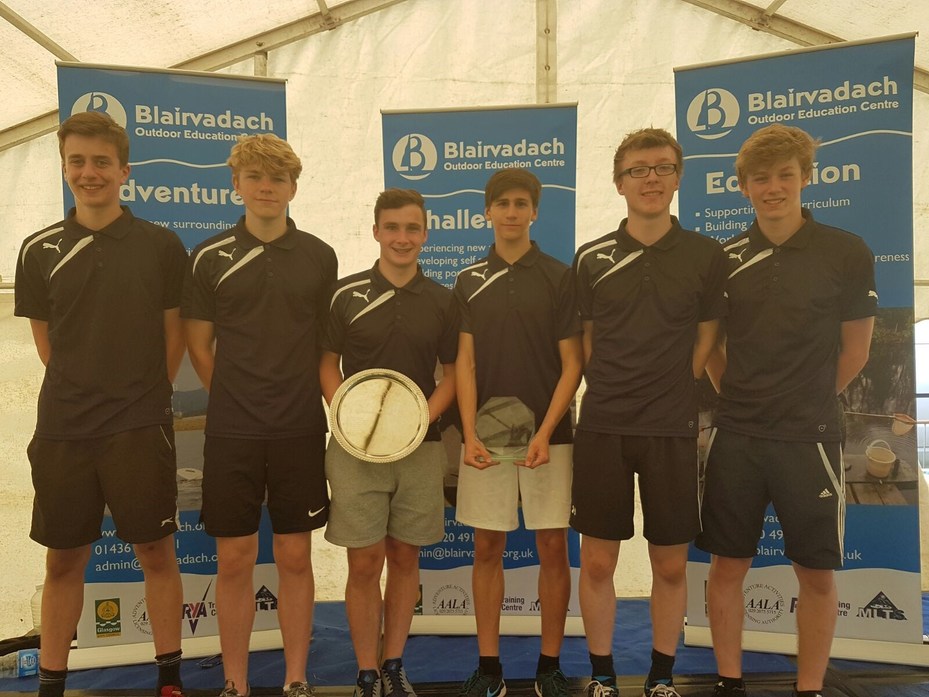 S2 Girls help make Greenock Greener
Three S2 pupils Caroline, Eve and Kenzie came along to help as volunteers at the FREE Eco Fun Day as part of the Scottish Government Funded project Greener Morton. The girls spent the day in Greenock helping out. Click on the link below to read the article.
THUMBS Up For Morton's Eco Day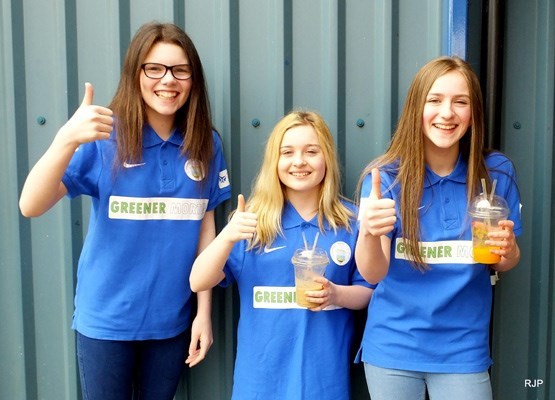 Lee is our Hero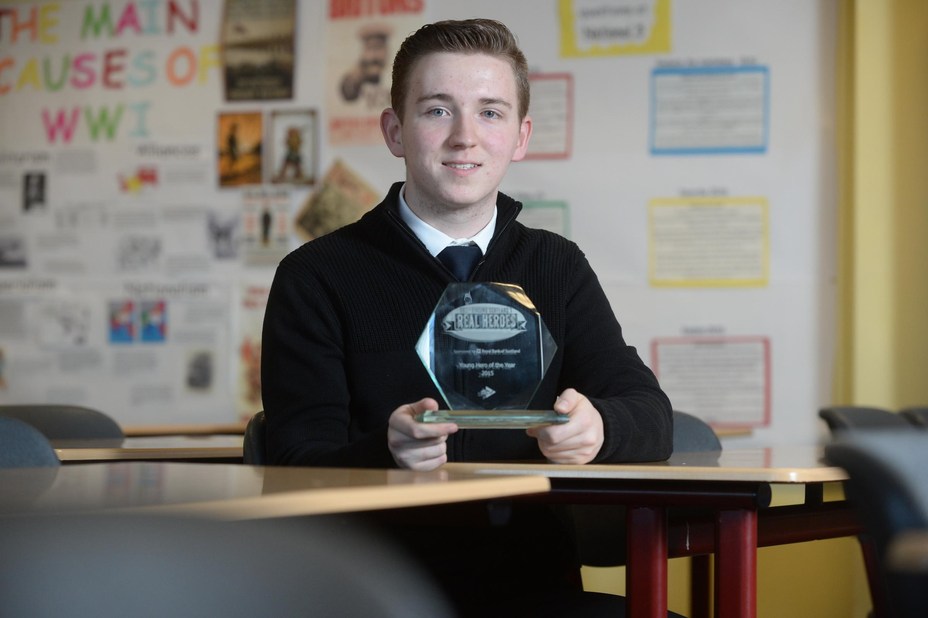 Lee Falconer is our Young Real Hero of the Year. He won the STV Real Hero Award for his work in the Maryhill Community. We are all very proud of Lee and he has been a great ambassador for Cleveden and Glasgow. Well done Lee.
HMIe INspection
During January 2014, Cleveden Secondary was subject to inspection by Her Majesty's Inspectorate of Education. I'm sure when you read the report, you will be as delighted with its findings and positive comments as we are.
HMIe comments within the report are a testament to the hard work and dedication of the staff and the young people here at Cleveden and to the support that you, the parents and carers, give us on a daily basis.
A copy of the full report can be downloaded here: