New Session
We look forward to welcoming all students back to the school on the 15 August at 08:55. Have a great summer break.
SQA Results August 2017
Results will be issued by the SQA on Tuesday 8th of August 2017. Candidates will receive their results by post or text message, if they have signed up to the SQA service.
Cleveden Pupils Reclaim Glasgow Schools Adventure Race Title
Six of Cleveden's pupils competed in the 2017 Glasgow School's Adventure Race. Conditions in Pollock Park were very tough and the team were determined to do well having won in 2016. We are delighted with their success. Hopefully the washing machines managed to get the dirt out of their kits.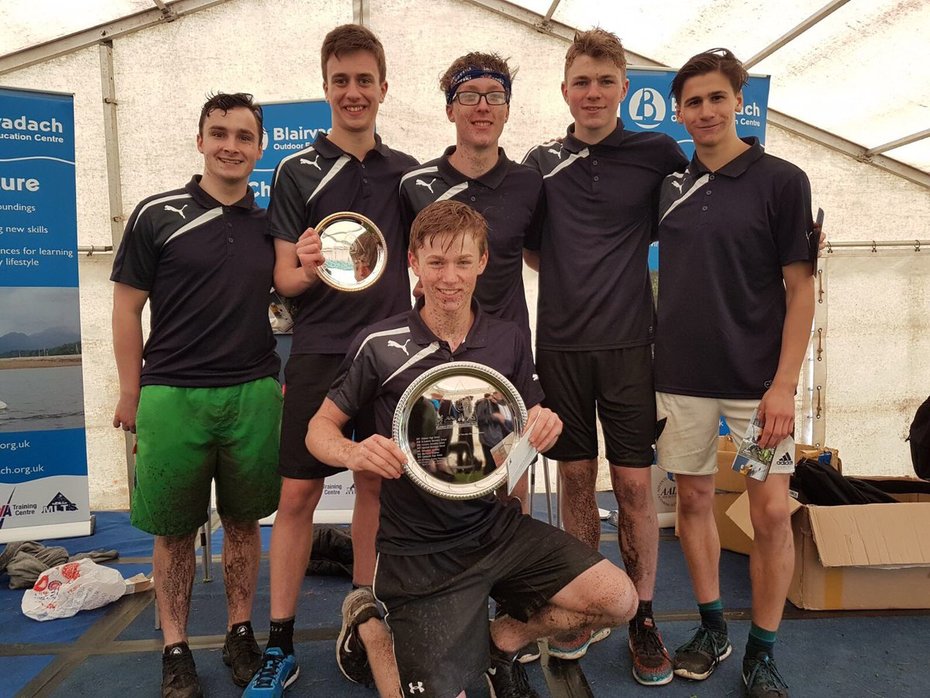 Summer Newsletter Published
Pupils received the summer newsletter in June 2017.
Bloodhound Boys Featured in the Herald
Connor and Murdo's exploits are featured in this article in The Herald.
Cleveden boys pipped at the post
Students from schools all over England, Wales and Scotland have been designing, building and racing their own rocket cars, as part of Race for the Line – the micro:bit model rocket car competition. Cleveden sent Murdo and and Conner to the challenge making the final and coming second overall. Find out more here:
October Newsletter Published
Read about what has been happening in Cleveden Secondary since May 2016. October Newsletter
Cathy McPhail Writing Workshop
We were delighted to host our primary school pupils and Cathy McPhail in a writing workshop. Read about the pupils getting it right.
Cleveden Prizegiving Ceremony 2016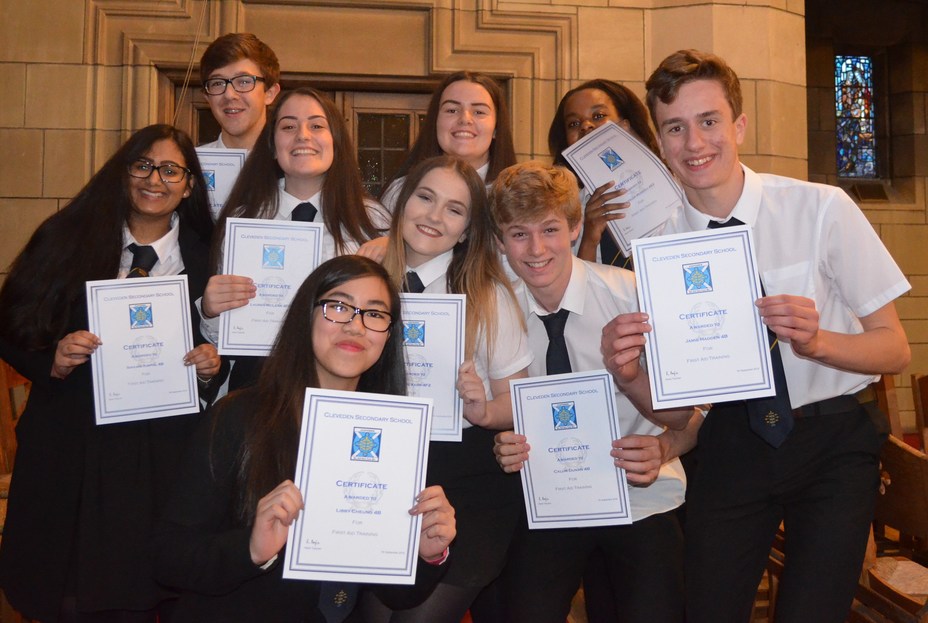 Once again, our annual school Prizegiving took place in St John's Renfield Church on Beaconsfield Road. It was a wonderful event with over 150 awards being presented to the pupils. The church was full of proud family members and staff, excited pupils, and special guests. You can view more photographs and the programme here.
Cleveden Pupils are Scottish Champions
S1 Pupils crowned Scottish Champions in Microbit Rocket Car Challenge. S1 pupils Murdo and Conner triumphed in the rocket race challenge. They picked up a cheque for £1000. Well done Team Cleveden.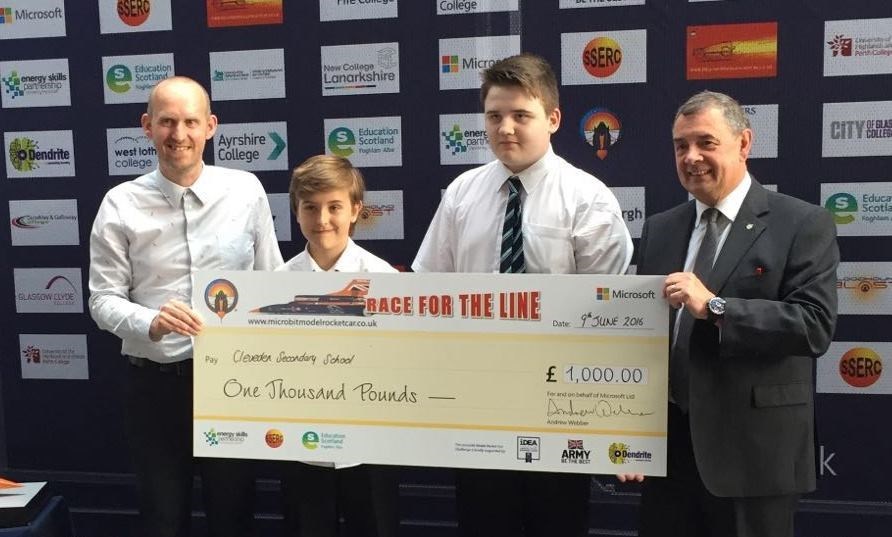 HMIe INspection
During January 2014, Cleveden Secondary was subject to inspection by Her Majesty's Inspectorate of Education. I'm sure when you read the report, you will be as delighted with its findings and positive comments as we are.
HMIe comments within the report are a testament to the hard work and dedication of the staff and the young people here at Cleveden and to the support that you, the parents and carers, give us on a daily basis.
A copy of the full report can be downloaded here: