Lee is our Hero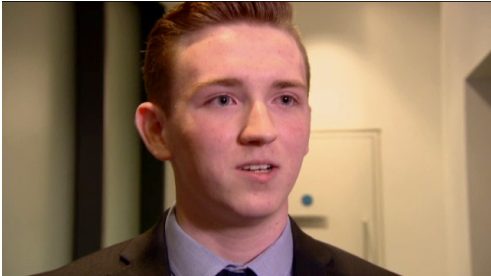 Lee Falconer is our Young Real Hero of the Year. He won the STV Real Hero Award for his work in the Maryhill Community. We are all very proud of Lee and he has been a great ambassador for Cleveden and Glasgow. Well done Lee.
You can watch his interview by clicking here
Network News, Issue 11
Click here for the latest Additional Support for Learning: Network News
HMIe INspection
During January 2014, Cleveden Secondary was subject to inspection by Her Majesty's Inspectorate of Education. I'm sure when you read the report, you will be as delighted with its findings and positive comments as we are.
HMIe comments within the report are a testament to the hard work and dedication of the staff and the young people here at Cleveden and to the support that you, the parents and carers, give us on a daily basis.
A copy of the full report can be downloaded below: