Assessments & Study Skills
S4/5/6 December Assessments
S4 -S5 have December Assessments that will run from Monday 5th December - Monday 19th December (inclusive). Pupils should only attend school for the exam times indicated on their December Assessment Timetable. (Click on link to view timetable)
S3 Assessments
S3 Assesmenst are due to commence on Monday 19th April 2023. This will be an opportunity for our young people in S3 to finish off their BGE experience in preparation for transition into the Senior Phase.
SQA Exam Diet 2023
The SQA exam Diet commences from Monday 24th April 2023 until Monday 1st June 2023.
You'll find more information under the' SQA info' tab under 'Pupils' above.
Study Skills Hints & Tips
Below are links to a variety of study hints and tips that you may find useful when preparing for upcoming exams:
Click on each of the pictures below to access tips on effective highlighting: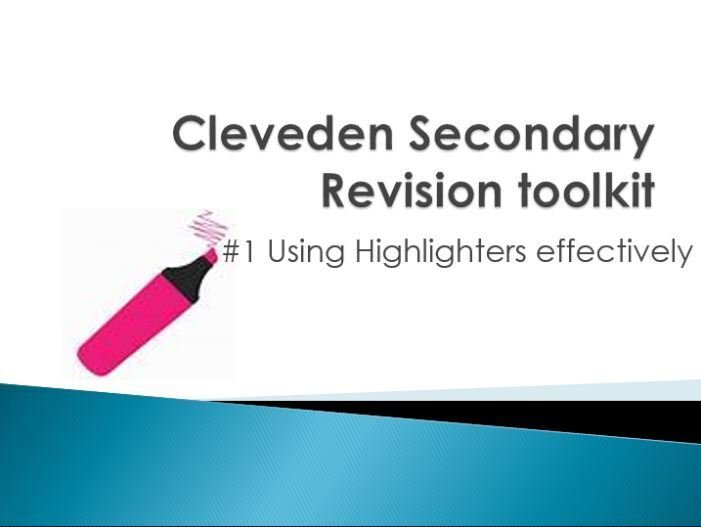 Action for Children's Counselling team have produced this Study advice guide as a resource to support Cleveden's young people who are approaching exam season. This document is a result of direct feedback from school staff and young people who have spoken to Action for Children staff around the stress and increased anxiety around exam time.